This is a really nice crewel embroidery featuring the seed stitch. It is really a nice and delicate stitch to master keeping in mind the gradient seed color as well and yet the seed stitch gives a beautiful texture to the finish and it is really beautiful to the touch.
This tutorial covers crewel embroidery which type of embroidery has been around for centuries and it is considered as free stitching. Crewel embroidery can be very ideal in either linen or cotton and on textile which is stronger to support the weight of the hemming.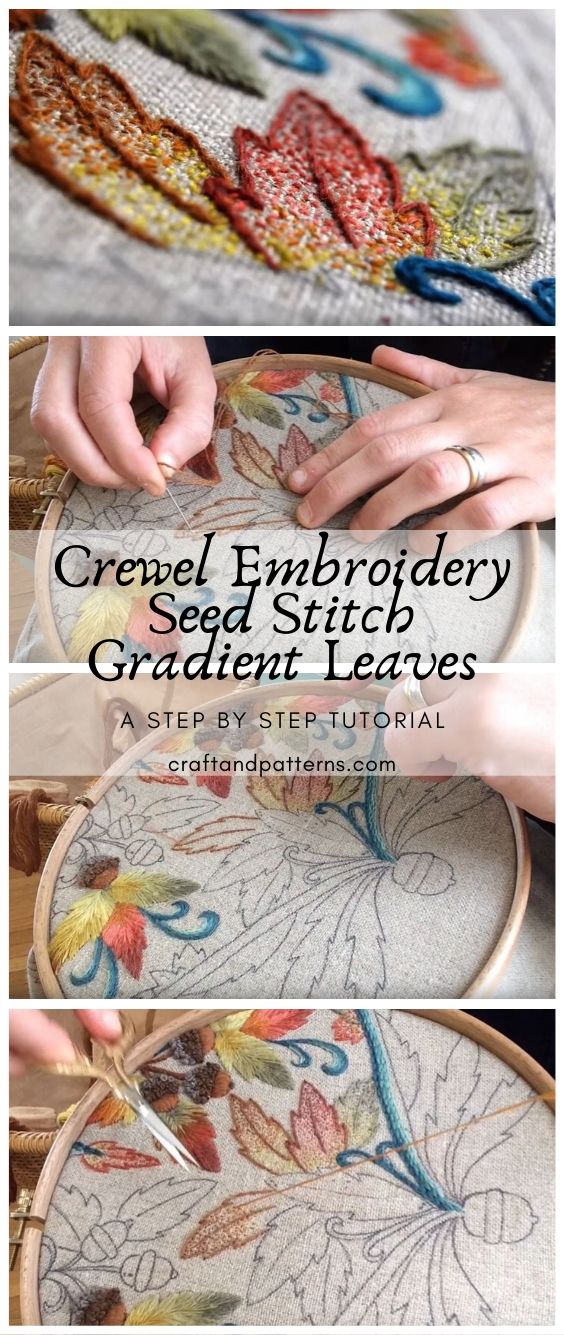 Check out our post and you may also check out our other embroidery pattern under the Embroidery category in Craft and Patterns. Enjoy!
Facebook Comments