If you have always wondered how silk ribbon embroidery roses are created, check this step by step tutorial out.
I normally will use this embroidery pattern on beautiful dresses, skirts, bags, and even wall art. It does take some patience to get the ribbon embroidery roses shaped if you are doing it for the first time. With practice, I'm sure you will get it right.
This is an interesting piece of art as well. I couldn't include the outline pattern here but with a little bit of creativity, I'm sure you can get the outline right.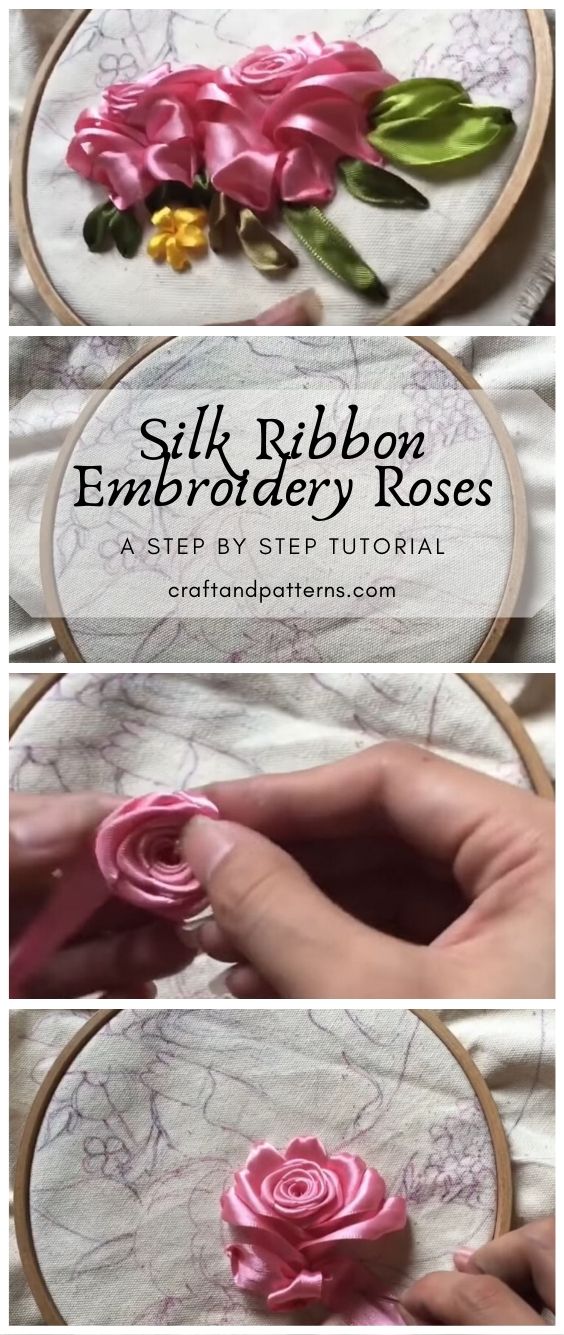 If you like this embroidery pattern and tutorial, check out other embroidery patterns under the Embroidery category in Craft and Patterns. Enjoy!
Facebook Comments