I love 3D crochet patterns and this one just catches my eye. I am sure you will find this is really fun and great to turn yarn into this wonderful Crochet Beanie Hat with 3D Leaves.
Today's tutorial is to make one that is one of the amazing Beanie Hat with 3D Leaves I have seen. It has a nice 3D pattern and yet made with simple stitches. You can leave out the pompom to the hat.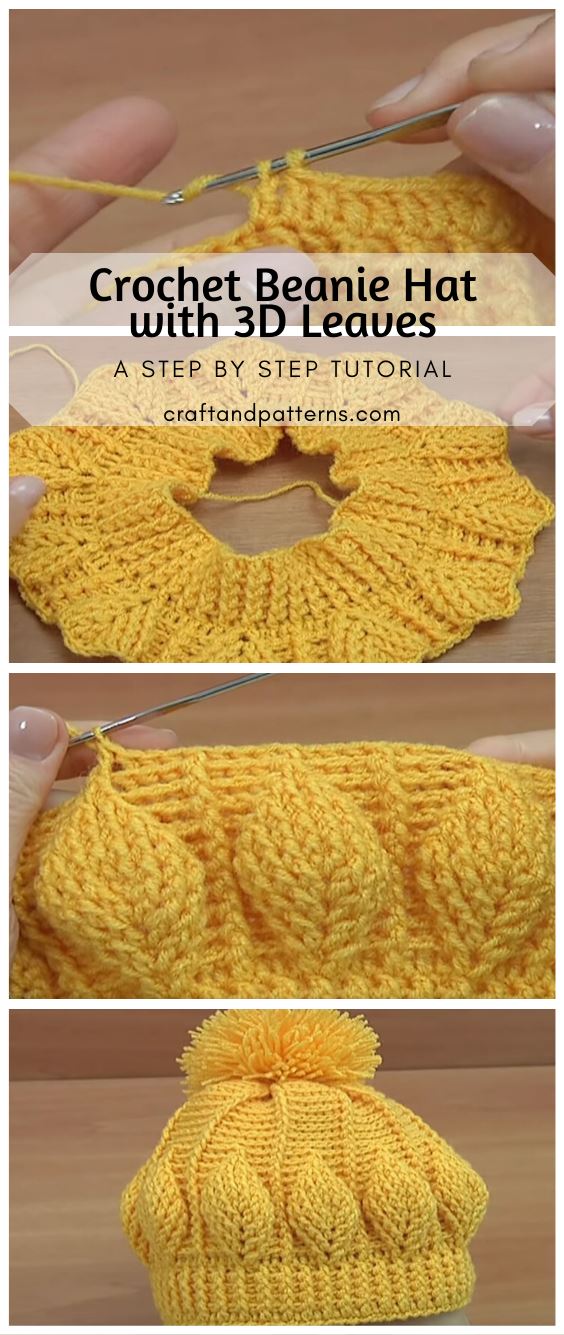 In this tutorial, we used 80-100 gm yarn:51% Manufactured Fibers – Acrylic, 49% Wool 429 yards (392 meters) 100 grams (3.53 ounces) and a crochet hook 3mm – 4mm (G).
Check this out and I hope that you will like this crochet pattern!
You may check out other wonderful crochet patterns here in Craft and Patterns.
Facebook Comments