This is a gorgeous super-chunky knit stitch crochet scarf. This pattern essentially utilizes the double crochet or double crochet (if you are in the UK) stitches in crochet that will give the chunky feel of the finished product.
I like the look and feel of it. Although the stitches are worked using a rather large hook and are chunky, the stitches do not look sparse. I hope you will enjoy this pattern.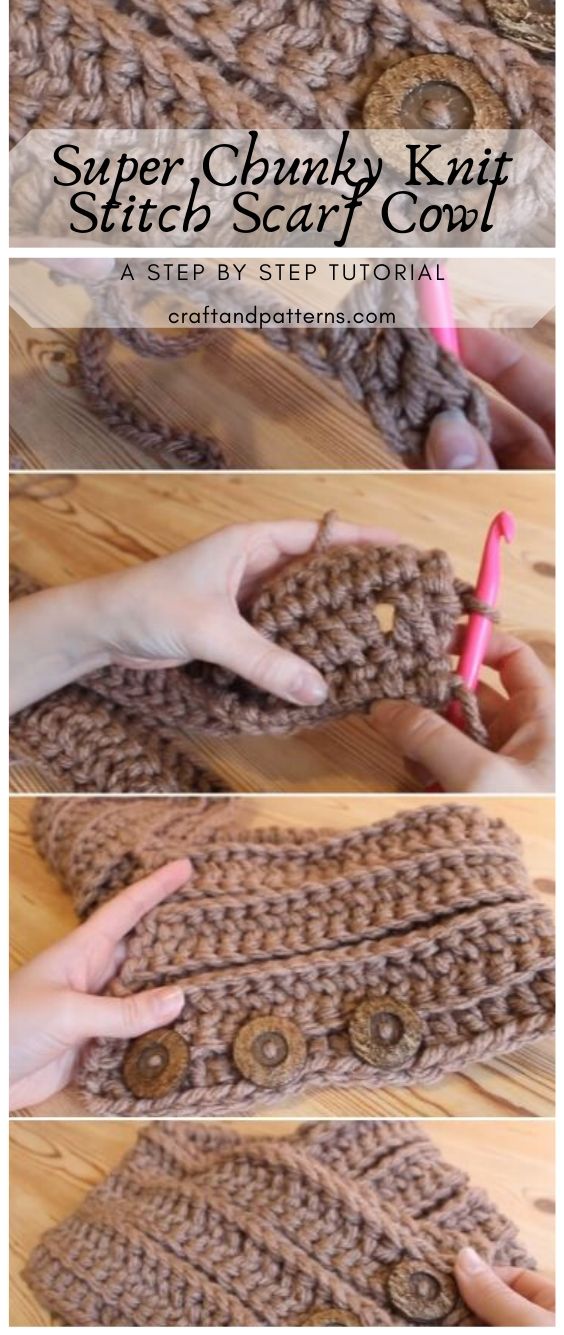 I simply love this amazing crochet pattern. For more tutorials, we encourage you to check out other crochet patterns under the Crochet category in Craft and Patterns. Share and enjoy! Thank you.
Facebook Comments