This is a lovely tilda doll crochet tutorial that covers crocheting the body, limbs, setting the hair, sewing on to a beautiful skirt, putting on the face, and round it off with a matching cardigan and bootie ribbon.
This pattern is also perfect for beginners and it may look complicated, but the pattern is shown clearly. If you still is not successful in creating your doll, you can still buy from the author on her Etsy store. The doll is not too tiny and the size is just nice for that perfect gift for your loved ones.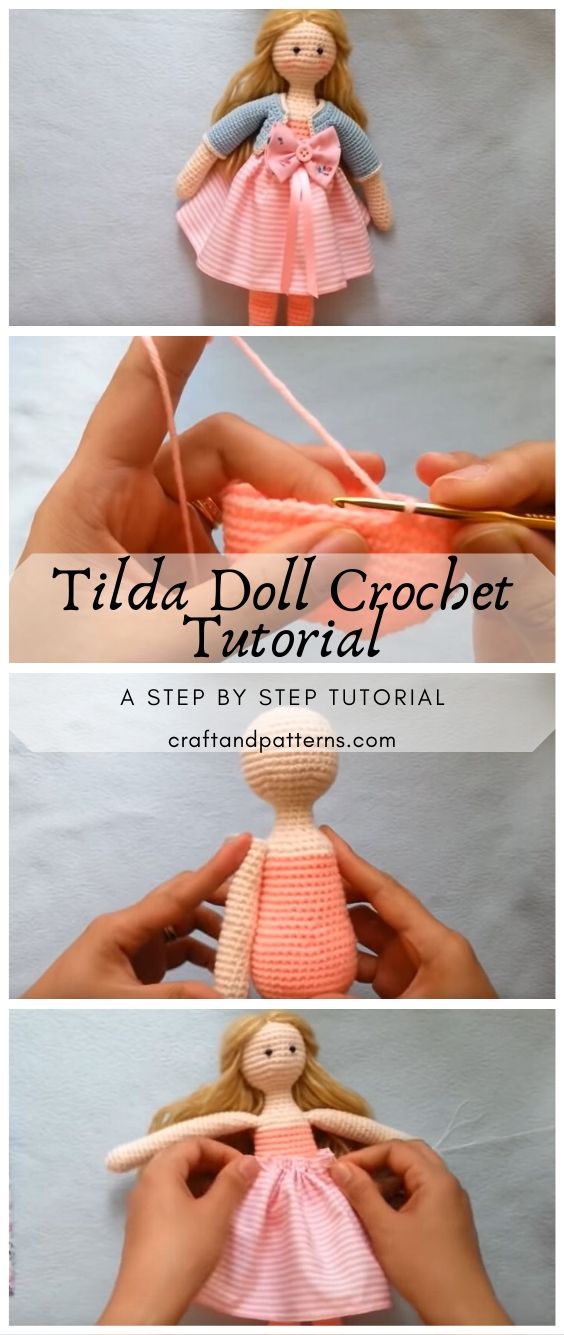 If you like this crochet pattern and tutorial, we encourage you to share and check out other crochet patterns under the Crochet category in Craft and Patterns. Enjoy and Thank you!
Facebook Comments