You are in for a treat! I simply love this Jasmine Stitch Purse. You can really take this purse out to even on your business functions. It looks beautiful, expensive and wonderfully handmade. Nobody would know you made it yourself unless you tell them!
Of course, select the color you want. For this pattern, I use the 4.0 mm crochet hook. It is beautiful to note that this is a one-piece crochet weave. The jasmine stitch allows us to make a round border while the other sides straight and nice.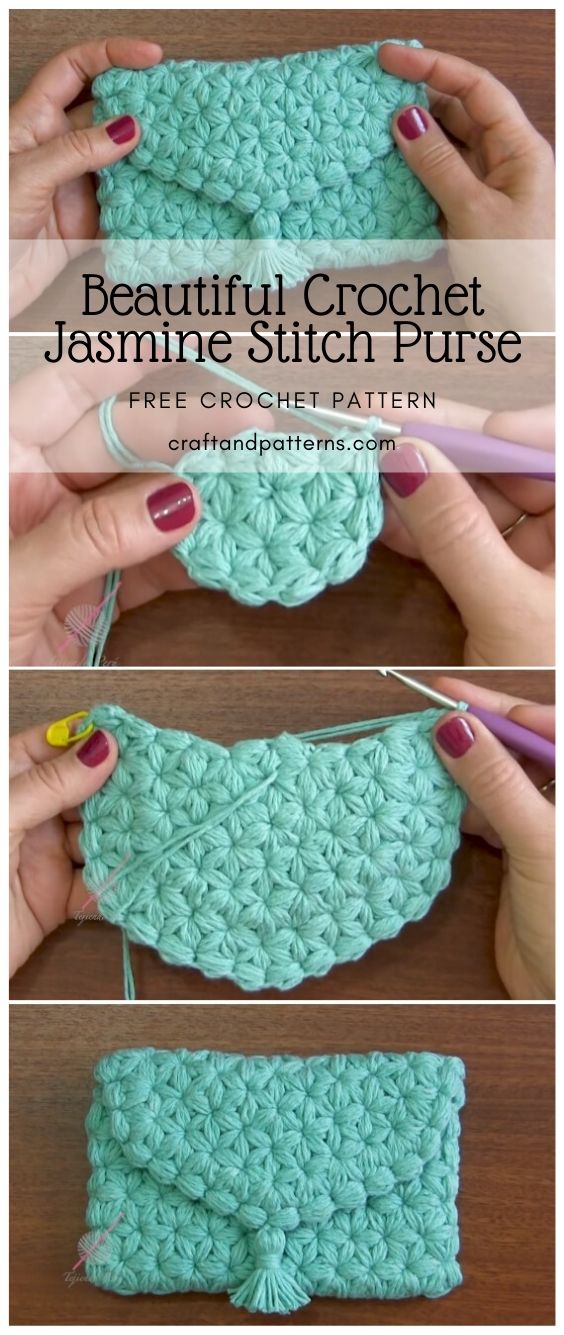 The video instruction is easy to follow although in spanish. Enjoy!
If you like this crochet pattern, check out my other crochet patterns under the Crochet category in Craft and Patterns. Enjoy!
Originally posted 2020-01-04 09:57:43.
Facebook Comments